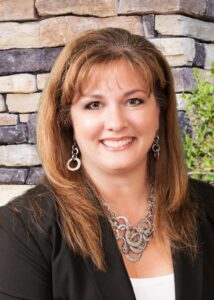 Las Vegas, Nev. – Nevada Community Foundation (NCF), a nonprofit foundation that matches donors with strategic charitable giving opportunities, is pleased to announce the appointment of Irene M. Wandtke, shareholder at Gerety & Associates, Certified Public Accountants, as a new member of the organization's board of directors.
"Nevada Community Foundation is pleased to have the leadership and expertise of Irene Wandtke on our board," said Duncan Lee, NCF Board Chair. "Irene is a long-time Nevadan whose extensive experience in accounting, tax and IRS issues serves our board, staff and clients well."
Wandtke is a certified public accountant with nearly two decades of experience, including the last 12 years at Gerety & Associates. Prior to Gerety & Associates, Wandtke worked at RSM McGladrey, Inc., gaining experience across a wide variety of industries.
A native of Santa Clara, CA, Wandtke graduated from University of Nevada Las Vegas with a degree in Accounting. She is a member of the American Institute of Certified Public Accountants and the Nevada Society of CPAs.
About Nevada Community Foundation
Nevada Community Foundation (NCF) was incorporated in 1989 with a $1 million initial gift. The organization's mission is to steward donors' charitable giving, now and for generations to come, and to provide leadership, vision and impactful community investment. In the last ten years, NCF has grown from $15 million in asset size to over $150 million. NCF currently serves more than 150 donors, with funds ranging from a few thousand dollars to tens of millions. Since the organization's inception, NCF donors have given more than $97 million to causes they care about in Nevada and beyond.