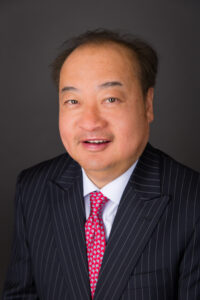 Las Vegas, Nev. – Nevada Community Foundation (NCF), a nonprofit foundation that matches donors with strategic charitable giving opportunities, is pleased to announce that NCF board chair Duncan Lee has been named to serve on Nevada Governor-Elect Steve Sisolak's transition advisory committee. Sisolak tapped Lee, along with other prominent Nevada leaders, to help guide the formation of the first Democratic administration in 20 years. Lee comes to Sisolak's committee armed with the knowledge and experience of having served in the same capacity eight years ago for then Governor-Elect Brian Sandoval, a Republican.
"The fact that Duncan Lee was sought by both Democratic and Republican administrations is a testament to his business acumen, extensive community involvement and commitment to bettering Nevada," said Gian Brosco, president and CEO of Nevada Community Foundation. "Nevada Community Foundation is fortunate to have his guidance and leadership, and we commend Governor-Elect Sisolak for selecting him to serve on the transition committee."
Lee is a long-time Nevada resident and president of RDL Investments, Inc., a real estate investment company. As leading community philanthropists, Lee and his wife, Irene, are committed to supporting education, literacy, the Asian American community, and many other charitable causes. The Lees support numerous scholarship programs, and recently underwrote a full scholarship at UNLV Medical School.
Lee's involvement with Clark County School District stretches back for more than 25 years. Through more than 10 years of volunteering and strategic investment, Lee was instrumental in the positive transformation of C.T. Sewell Elementary School in Henderson, Nev.
Lee also is involved with the Las Vegas Asian Chamber of Commerce, serving as a trustee and valued advisor to the organization and its members since his earliest days in Nevada. In addition, he currently serves as director and past chair of the board of the Council for a Better Nevada, an organization of civic and business leaders dedicated to improving the quality of life of Nevada's citizens.
"I am honored to serve on Governor-Elect Sisolak's transition committee," said Lee. "I am very proud to be a Nevadan and will help in every way I am able to aid his administration as we together strive to improve communities throughout the state."