About Us
Board of Directors & Staff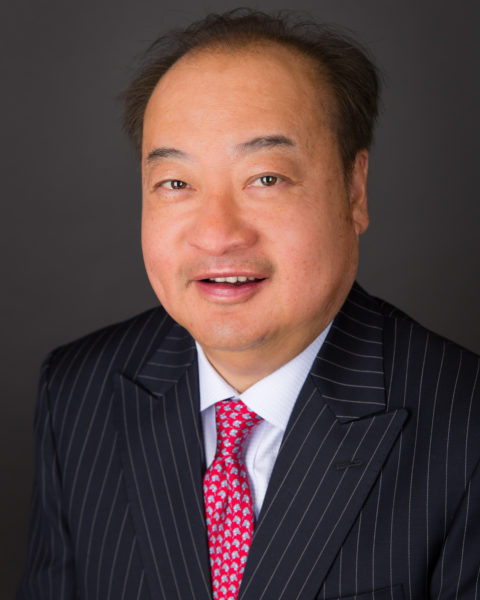 Duncan R. Lee
RDL Investments, Inc.
Board Chair
Duncan R. Lee, Chairman of Nevada Community Foundation, is President of RDL Investments, Inc., a real estate investment company established in 1991. The real estate portfolio consists of residential, office, industrial and resort properties in the Las Vegas, Phoenix, Singapore, and Hong Kong markets. In addition, Mr. Lee participates in his family's international manufacturing business. Prior to forming RDL, Mr. Lee worked in the banking industry for several years, during which time he underwrote numerous real estate loans, which earned him the distinction of becoming, at the age of 27, one of the youngest vice presidents for Sanwa Bank, previously the fifth largest bank in the world.
Mr. Lee graduated from the University of Southern California with a Master of Business Administration in finance and a Bachelor of Science in business administration.
Mr. Lee has served as Chairman of the Board since 2016. He has also served as past Investment Committee Chairman of NCF and past President of the Las Vegas West Rotary Club. He is also past Chair of the Las Vegas Asian Chamber of Commerce PAC and past Chair of Council for Better Nevada as well as past Trustee of The Meadows School.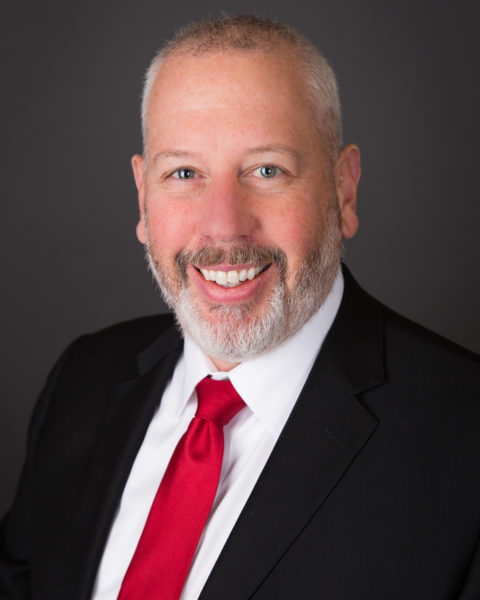 Michael J. Threet
Michael J. Threet, CPA, is Chief Financial Officer of Caltrol, a leader in industrial process automation. He is responsible for managing the company's financial position and is a member of the executive management committee that sets goals and strategic direction for the company.
Mr. Threet has served in a variety of philanthropic and charitable organizations, including past secretary/treasurer of the Salvation Army (Henderson Chapter); past president of the City of Las Vegas Community Schools; and a volunteer coach with the Boys and Girls Club of Las Vegas. He received a Bachelor of Science in business administration from the University of Nevada, Las Vegas in 1991.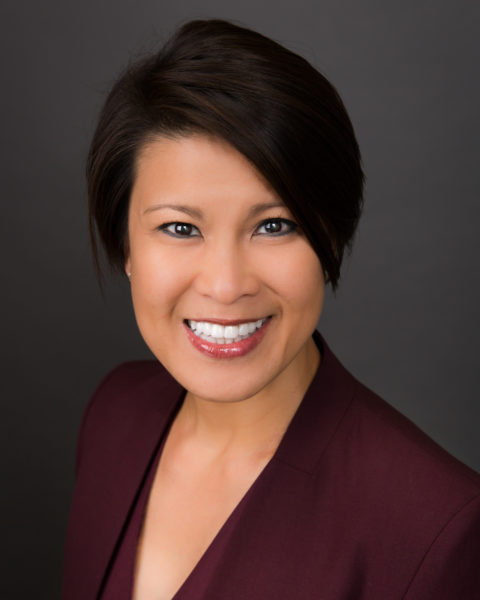 Geraldine Tomich, Esq.
Marquis Aurbach Coffing
Board Treasurer
Geraldine Tomich practices in the areas of asset protection, estate planning, probate, guardianships, estate and gift taxation, and business entity formation. Ms. Tomich earned a Master of Laws (LL.M.) degree from Thomas Jefferson School of Law, graduating magna cum laude. She obtained a Juris Doctor degree from Gonzaga University School of Law and a Bachelor of Science degree from the University of Nevada, Las Vegas. Ms. Tomich often gives educational seminars to the community regarding estate planning, probate avoidance, and business succession planning. She also contributes articles to local publications.
Further, Ms. Tomich volunteers with various community outreach organizations. She is a founding director of the Gift Planning Advisors, a Las Vegas group of professionals who provide educational opportunities for planned giving professionals and heighten awareness of donor opportunities. She is currently director of Southern Nevada Estate Planning Council, a network of estate planning professionals that was established in 1971. She sits on the Board of Southern Nevada Public Television/Vegas PBS and is also the chairperson of its Planned Giving Council.
Ms. Tomich was born and raised in Manila, the Philippines. In 1990, she and her family moved to Las Vegas, where she has resided since.
Tami Hance
Communities in Schools
Secretary
Tami Hance is the Chief Executive Director for Communities In Schools of Nevada. As an affiliate of the nation's largest dropout prevention program, the mission of Communities In Schools is to keep kids in school, do whatever it takes to eliminate barriers and never give up on anyone.
In concert with her work at Communities In Schools of Nevada, she is also a board member of Nevada Partnership for Homeless Youth (NPHY), president emeritus of Nevada Women's Philanthropy.
Ms. Hance graduated from the University of Nevada, Las Vegas with a Bachelor of Arts degree in communication studies. She spent 26 years as Senior Vice President of Destinations by Design (DBD), the largest destination management and special event company in Las Vegas, gaining an exceptional wealth of knowledge of Southern Nevada's hospitality industry. She transitioned into a career in philanthropy in April 2017.
She has been an adjunct professor for the College of Southern Nevada, and in 2014 served as president of Las Vegas Hospitality Association (LVHA), where she continues to volunteer on the Chairman's Club. The Meeting Professionals International (MPI) Foundation U.S. Council honored her by appointing her to its 2014-2016 Council. In 2016, Tami was honored by the Girl Scouts of Southern Nevada with a leadership badge.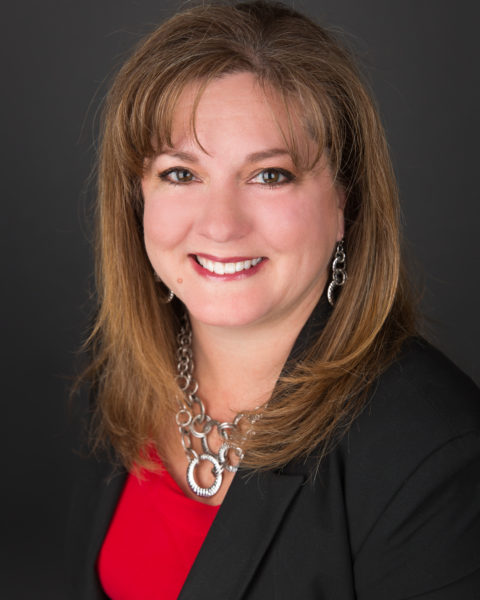 Irene M. Wandtke, CPA
Irene M. Wandtke is a certified public accountant with more than 15 years of experience. Irene joined Gerety & Associates, CPAs in January 2007 after working with RSM McGladrey, Inc. for five years, where she gained knowledge and experience in a variety of industries including construction and health care. At Gerety & Associates, she is dedicated to providing each client with the highest level of service. Irene has substantial experience in the accounting and income tax arena's (both individual and business) as well as dealing with IRS issues.
A native of Santa Clara, California, she moved to Las Vegas in 1997 and obtained a Bachelor of Science degree in accounting from the University of Nevada, Las Vegas. She is a member of the American Institute of Certified Public Accountants, the Nevada Society of CPAs and the Vegas Valley Masterminds.
Jessy Liddell, CPWA®, CEPA, CTFA
Jessy Liddell is a Client Advisor with The Northern Trust Company, Wealth Management division. He is responsible for providing personalized wealth management services for high-net worth individuals and families. As the lead relationship manager, he ensures each client receives tailored solutions to accomplish both their financial goals and objectives.
He holds over 14 years of experience in the financial and wealth management industries. Prior to joining Northern Trust, Jessy served as an advisor to high-net-worth families and foundations delivering guidance on subject matters that included portfolio management, tax planning, financial planning, business succession planning, and wealth transfer and estate planning.
He received a Bachelor's of Science in Economics as well as Business Management from the University of Wisconsin – Madison. He is a Certified Private Wealth Advisor®, Certified Exit Planning Advisor, Certified Trust Financial Advisor, and Certified Wealth Strategist.
He is a member of Nevada's Society of Trust and Estate Practitioners, Southern Nevada Estate Planning Council, Alliance of Mergers and Acquisition Advisors, and the Exit Planning Institute. Jessy also currently serves on the Advisory Board of Cleveland Clinic – Lou Ruvo Center for Brain Health and he serves on the Board of Directors for Grant A Gift Autism Foundation.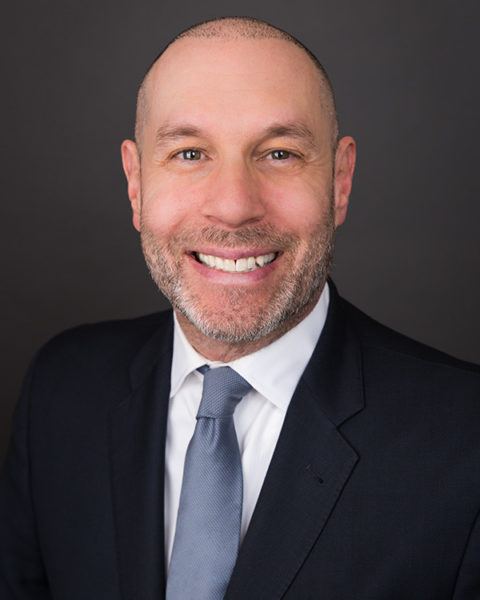 Gian F. Brosco, Esq.
A former attorney and banker, Gian brings more than twenty-five years' experience in the fields of philanthropy, law, fundraising and banking to his role as President & CEO of Nevada Community Foundation. He spent four years with The Rhode Island Foundation as a development officer and gift planning advisor before joining U.S. Trust Bank of America, where he served as Vice President for the Philanthropic Management Group. While at U.S. Trust, Gian counseled individuals, families and private foundations on their philanthropy and advised institutional clients around governance and nonprofit management issues. He also served as an expert for the bank's clients on the subjects of philanthropy and planned giving, leadership and governance, and fiduciary and tax matters.  Prior to that, he practiced law as a litigator and estate planning attorney on the east coast and served as General Counsel and Chief Operating Officer to a family office in Houston, Texas.
In his career, Gian has advised more than 1,000 public charities, private foundations, individuals and families on all aspects of charitable giving and philanthropy and is one of fewer than 175 BoardSource © Certified Governance Trainers, globally.
During his tenure at Nevada Community Foundation (2008- present), the organization has experienced exponential growth during a period of extraordinary economic upheaval, growing from $14.9mm to more than $160mm, today. Equally, the Foundation has reached unprecedented influence as a thought leader and catalyst for change in the community. Gian advises nonprofit organizations on board governance, change management and fundraising.  He also counsels for profit corporations (as well as Southern Nevada's leading families) on philanthropy and corporate social responsibility (CSR) and serves on the board of The Mayor's Fund for Las Vegas LIFE Advisory Committee.
He received his Bachelor of Arts in English from Georgetown University and completed his Juris Doctor from New England School of Law in 1990.  A Greenspun Distinguished Professor of Practice at UNLV's School of Public Policy and Leadership, Gian taught courses in 21st Century Leadership and Public Policy. He is licensed to practice law (inactive status) in Rhode Island and Texas and is a sought-after speaker on philanthropy, leadership and governance, fundraising and change management.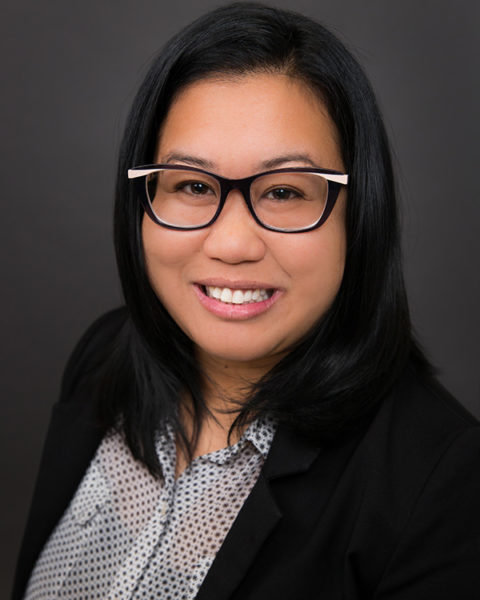 Jane Ramos
Jane comes to the Nevada Community Foundation with over twenty years of experience in management and administrative functions for executive leadership. She has extensive experience in both corporate and not-for-profit environments and has assisted a variety of C-level executives and senior management.
For more than six years, Jane worked as the Executive Assistant to the President and CEO of Lumenis Ltd., a global leader in medical and aesthetic lasers and light-based technology. She also supported the Vice President of Finance and the General Counsel, along with a national and international board of directors. With the New York head quarter's dissolution, Jane shifted from corporate to the nonprofit sector.
Her recent experience in the nonprofit sector includes serving as the Executive Assistant to the CEO for Gilda's Club Worldwide, a New York City-based national cancer support organization founded by actor Gene Wilder in memory of his late wife, comedian Gilda Radner. Jane also served at Boys Hope Girls Hope of Nevada, a year-round residential academic program for at-risk children ages 10 to 18.
Jane holds a Bachelor of Arts in Industrial Psychology from the University of St. Thomas in the Philippines.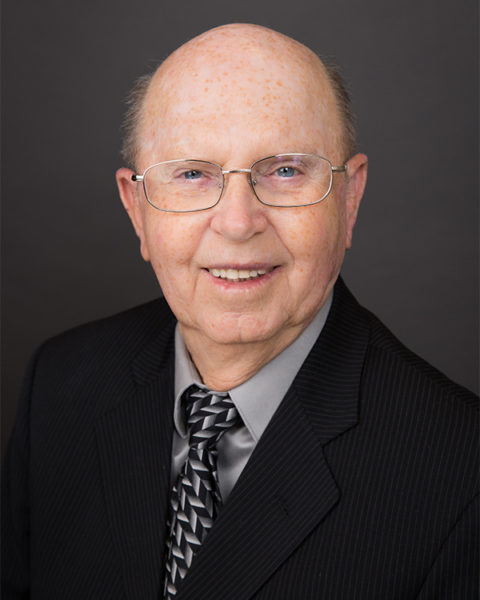 Keith Latham
A resident of Las Vegas for more than 63 years, Keith graduated from the University of Nevada, Reno, with a Bachelor of Science Degree in Business and a major in accounting.  He spent eighteen years with Clark County as Business Manager in the Department of Aviation, as Assistant Clark County Treasurer and as Clark County Treasurer. Additionally, he served as Chief Finance Officer for eleven years with the Economic Opportunity Board of Clark County.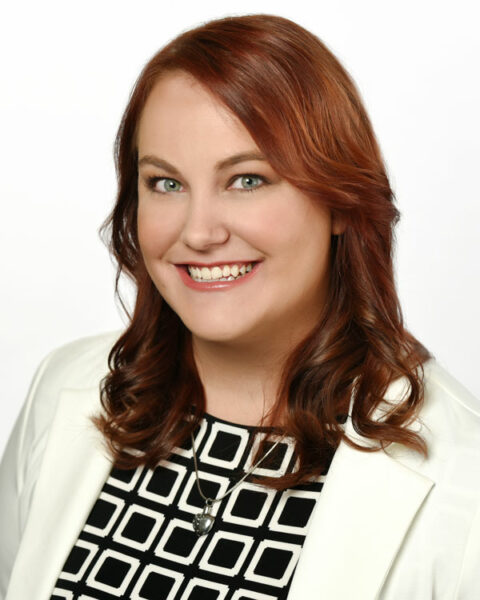 Dalyce Franz
Born and raised in Las Vegas, Dalyce attended UNLV for both her undergraduate degrees in accounting and finance, as well as her MBA. She believes that learning is a lifelong process and, post-graduation, has obtained certificates in Strategy and Competitive Analysis, Client Accounting and Advisory Services, the AICPA Not-For-Profit Certificates Level I & II, and Managing Disruption.
Prior to joining the Nevada Community Foundation in 2022 as Chief Financial Officer, Dalyce worked at Houldsworth, Russo & Co., a local CPA firm specializing in the non-profit sector. During her tenure at HRC she specialized in client accounting and advisory services and served in progressively higher roles and cross-functionally in the advisory, tax, and audit departments.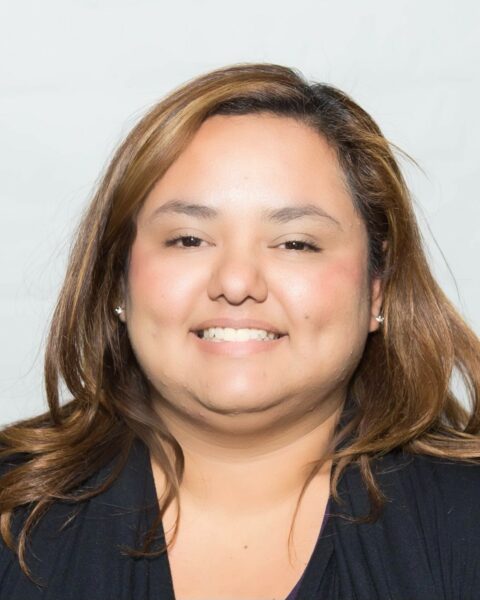 Diana Rodriguez
Diana joined Nevada Community Foundation in 2023, bringing over ten years of administrative and project management and Board experience in different industries, such as hospitality and HOA. She enjoys spending time in nature and working with organizations that protect our natural environment.